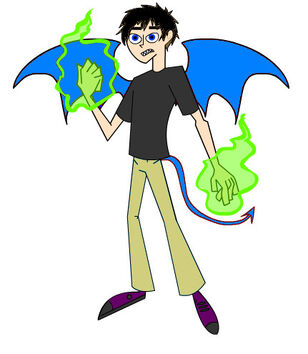 Terrence Silva is fictional character of the Author who to be the dragon halfa with supernatural powers. He's friendly, a gentleman, he can funny sometime, a little loud and very serious. He has strong relationship with Katara. He many friends to help and support him. He fights his own battle.
He's the leader of the Majestic Guardians.
He appeared in Dragon Halfa to help the Ultimate Defenders.